Description
Keep your food and drinks cold for an extended time, and make the fun last longer, when you bring a Coleman® 70 Quart Xtreme® 5 Cooler.
Xtreme® technology uses an insulated lid and extra insulation in the walls to keep your items cold for up to 5 days.
Large enough to hold 100 cans, you'll have plenty of space for refreshments for the entire party.
Whether you're headed on a long weekend camping trip, a road trip, or out to a BBQ, the comfort-grip no-crush handles make getting to your destination easy and comfortable.
Once you arrive, the Have-A-Seat lid will ensure you always have a place to sit and relax, and the cup holders molded into the lid will keep your cold drink close while you enjoy the day.
When the fun is done, the EZ-Clean top wipes clean, and the leak-resistant channel drain makes it easy to empty any excess water without tilting the cooler, so you're ready for your next fun adventure.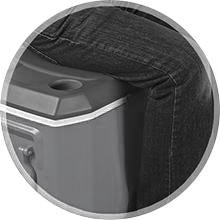 Have A Seat Lid
Sturdy lid supports up to 250 pounds
so you always have an extra place to sit and relax with friends and family.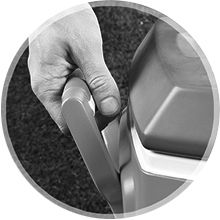 No-Crush Handles
Side handles feature a positive stop for no-pinch carrying,
making it a cinch to lift your cooler in and out of the car.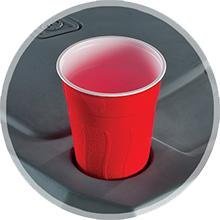 Built-In Cup Holders
Conveniently molded into the lid are 2-inch-deep cup holders
to keep drinks handy and avoid spills.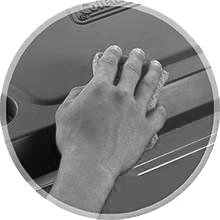 EZ-Clean Lid
With its smoother texture, the EZ-Clean lid wipes clean easily, making cleanup a breeze.
You'll be ready for your next outdoor gathering in no time.