INDUSTRIAL BLENDER 2L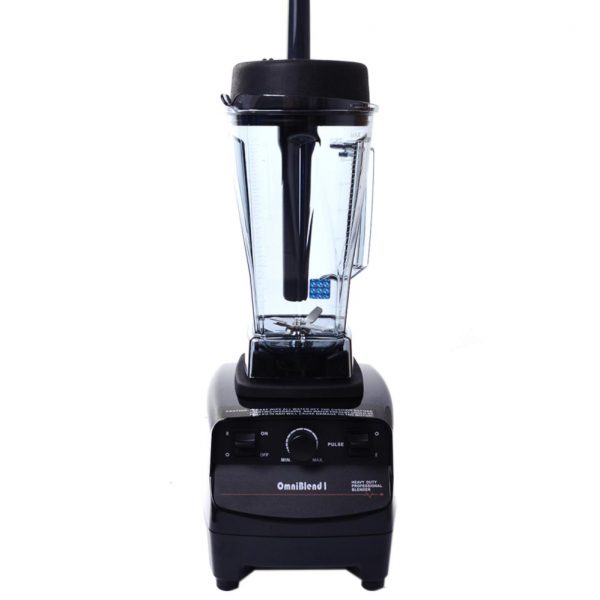 Product Categories: Beverage, Juicer, Table Top
Product Summary
suitable for heavy duty use in  restaurants and juice bars as well as the family home kitchen.
Ordinary blenders have a fan motor that run at maximum power at all times, leading to rapid motor burn out.
Its a self compensatory engineering design with industrial strength 3 HP
In addition to making smoothies, the Blend can be used to make soups, ice cream,milk shakes, nut butters and sauces.
It can also be used to grind grains or coffee beans and crush ice.
Product Description
BAR.TM-767.BLENDER.2LT
*Variable Speed
*Multi function
*Two in one stainless steel cotting unit
*3hp high efficiency motor
*Crushing ice in seconds
*Premium Quality,Transparent Virtually unbreakable poly-carbonate Container
*Precision Technology
*Double Protection :Overload reset button on machine & thermo switch protection motor Variable Speed Multi function
Product Attributes
Dimensions: 24 × 28 × 34 cm
Weight: 4.3 kg
Color: Black
Style: Classic
Capacity: 2L ( 2000cc )
Power: 950 W
Voltage: AC220V~240V, / 50~60Hz
Product Gallery